Participating Schools
My Credit for Prior Learning at Minnesota State will soon be expanding to include additional colleges and universities. The following colleges and universities are currently engaged with My Credit for Prior Learning at Minnesota State.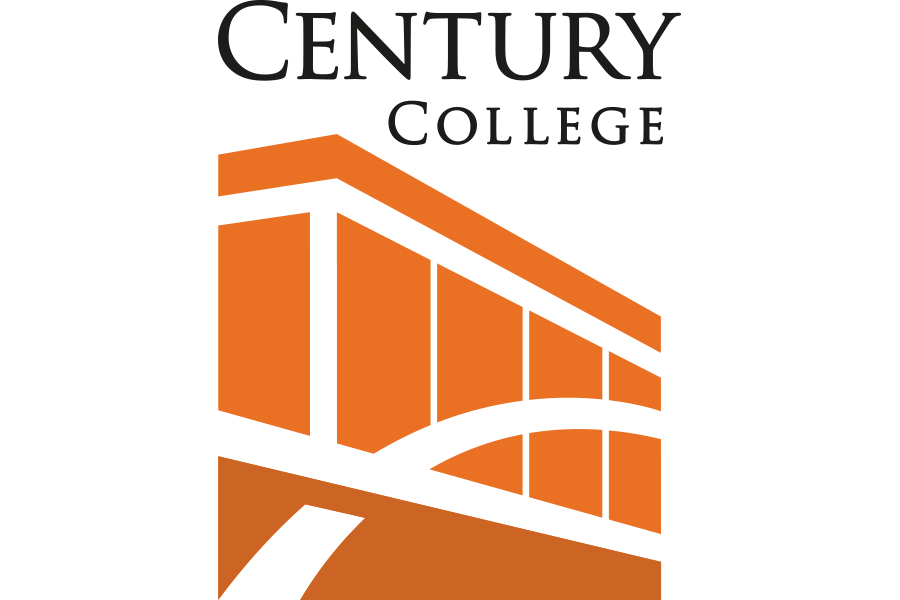 Century College
As one of the largest two-year colleges in Minnesota, we serve over 15,500 credit and non-credit students every year. Century College offers over 155 degrees, diplomas, and certificates in a wide variety of high-demand program areas, including applied design, arts and humanities, business, health sciences, human services, science, technology, engineering and mathematics (STEM), social and behavioral sciences, trade and industry, and non-credit workforce training.
With various student support and student life opportunities, including athletics, student clubs and organizations, campus theatre, Multicultural Center, LGBTQ Center, Veterans Center, and much more, Century College provides a welcoming and vibrant campus community. As a "community" college, we care about our locality. We are engaged, connected, and a resource within our local communities, including K-12 and workforce/industry partners. Dedicated to student success, Century College graduates more than 1,600 students each year, awarding over 1,900 degrees, diplomas, and certificates.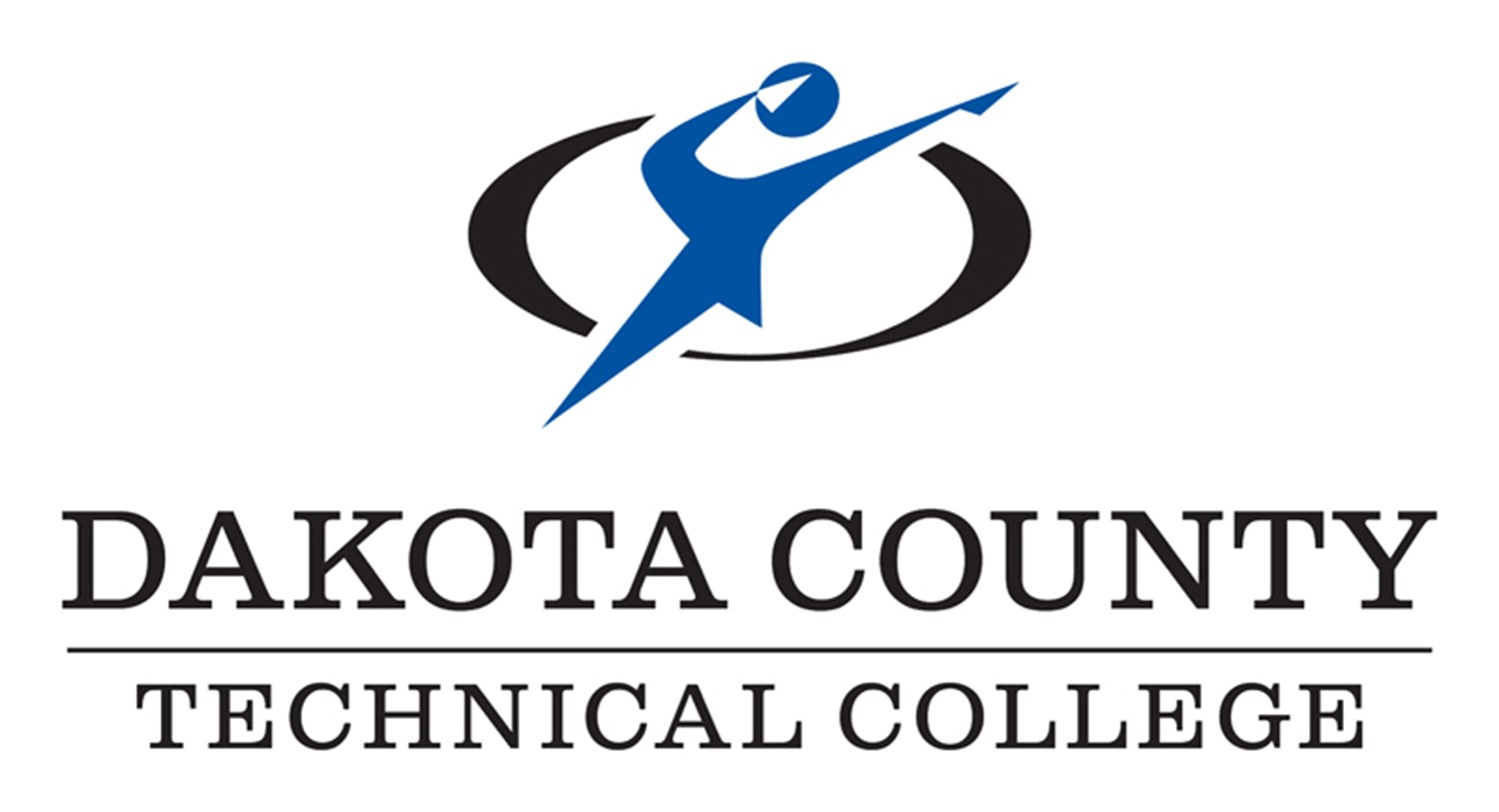 Dakota County Technical College
Dakota County Technical College is a two-year technical college located just miles outside of the Twin Cities in Rosemount, Minnesota. Since its founding in 1970, DCTC has lived its mission to help students learn, discover, and build a better future by providing education for employment and life-long growth. DCTC has become a leader in delivering sustainable technologies, service-learning opportunities, and community engagement into the curricula for over 50 years. With degree programs ranging from Business to Transportation to Construction & Manufacturing, DCTC offers an array of programs that directly prepare students for the ever-changing workforce. Small class sizes and cohorted programs allow students to be well-supported throughout their experience, from admission to graduation, so that all students can build a better future.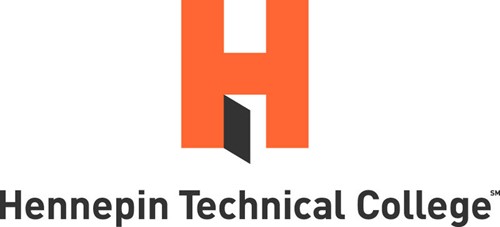 Hennepin Technical College
Hennepin Technical College is a special place!
As Minnesota's largest stand-alone technical college, we are proud of our 50-year history of providing credit and non-credit, hands-on workforce training. Hennepin Tech is unique because of our:
Small class sizes
Dedicated faculty with vast industry experience and connections
Large labs with industry-standard equipment
Diverse student body
Programs ranging from five weeks to two years
Skilled training in high-demand, high-paying fields (including Business, Building, Public Service, Health, Manufacturing, Media, and Transportation)
Two metro locations offer day, evening, and online programs
Because your success is our success, we are committed to helping you reach your goals. If you want to get a new job, change your career field, or move up to that next position, our community is here to support you! Our students are busy working, raising families, and growing their communities. We understand your commitments, that is why we offer students a variety of day, evening, and online options, as well as career counseling and mental health services, paid internships, and on-campus events and activities.
Every day our students change Minnesota's workforce and keep our communities strong. We invite you to build with us by becoming one of the 70,000 proud graduates and alumni of HTC.
Whatever your background or goals, you are welcome here. The Hennepin Tech community is ready to work alongside you to achieve success. We sincerely look forward to meeting you. You have come to the right place!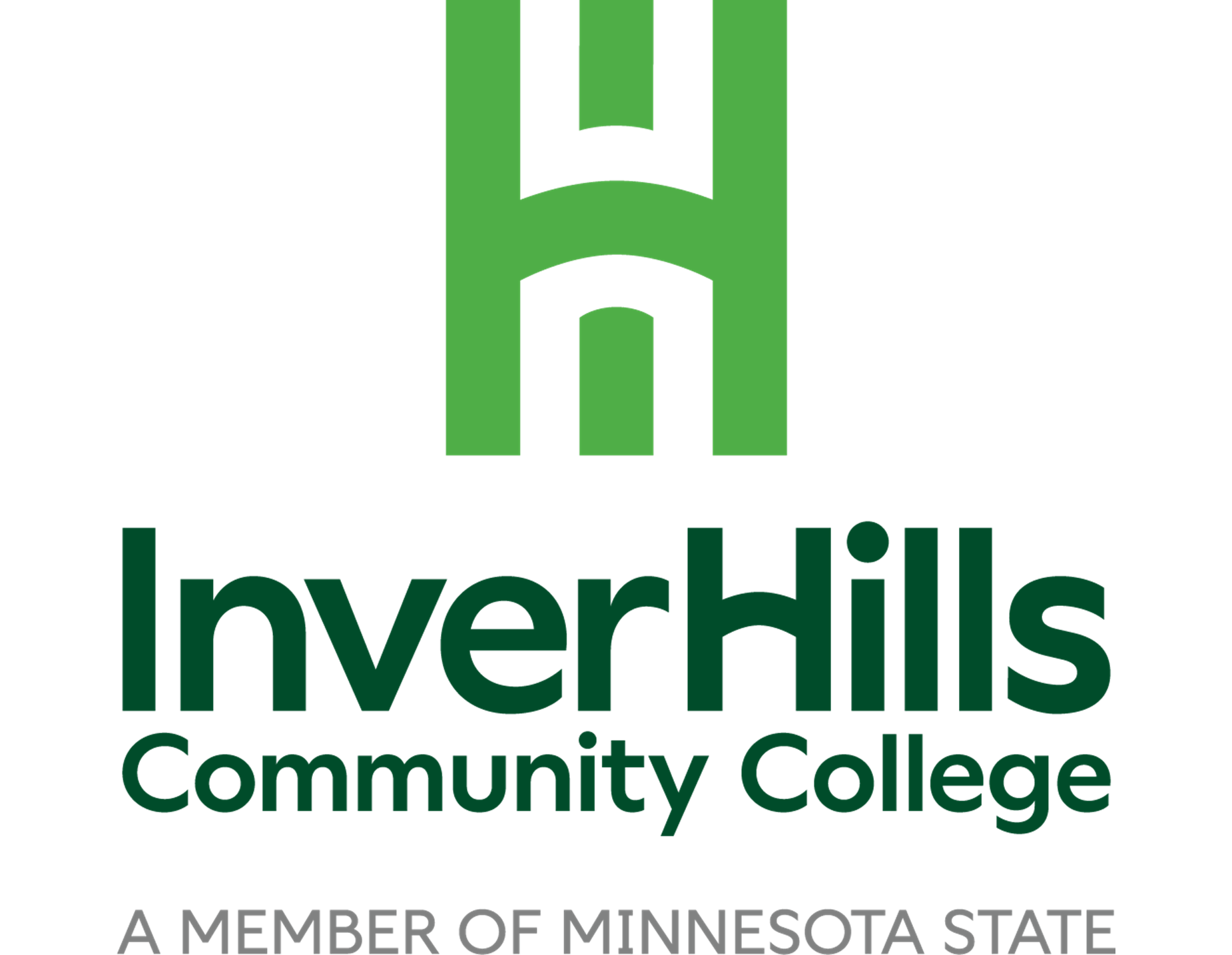 Inver Hills Community College
Come one. Learn all. Inver Hills Community College is an accredited 2-year college in the Southeast suburbs of the Twin Cities, Minneapolis & St. Paul, Minnesota. Attending Inver Hills Community College will open many doors of opportunity for your future and gives you the freedom to create your own path in life. It's been shown: People who earn a college degree have more career options, earning potential and economic stability. We offer nearly 40 programs and hundreds of classes for students of all ages and backgrounds. And the best part? We provide an outstanding education at a price that has been ranked as one of the best values in Minnesota. With financial aid and scholarships, your investment in your future is within reach. Create your own path as you earn credits to transfer on to a 4-year program or prepare to enter a specialized career. Our students come from a variety of backgrounds and take different paths. Your knowledge and life experience could earn college credit with our Credit for Prior Learning (CPL) program. Take the Personal Prior Learning Survey and find out what college credit you may receive based on your prior learning and knowledge from classes, training, employment and volunteer experiences. Inver Hills Community College is proud to welcome all kinds of learners and be a place where all students belong.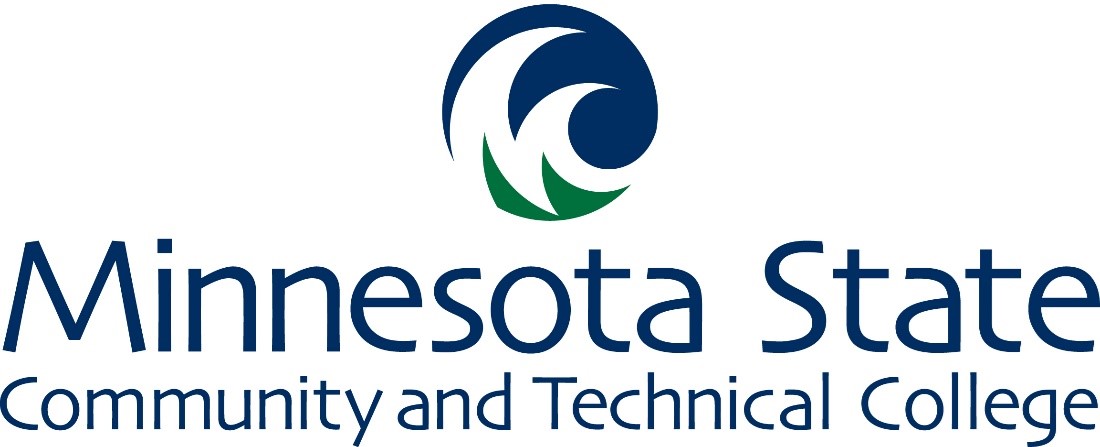 Minnesota State Community and Technical College
Minnesota State Community and Technical College (M State) is a college on a mission, and we are all IN. We believe our mission reflects the communities we serve and will help the college navigate a changing workforce landscape. As we work together to achieve our mission, our core values of integrity, inclusion and innovation are visible on our four campuses and reflected in our strategic partnerships, our creative problem solving and our welcoming environment.
With higher education in a state of flux, we're ready to redouble our efforts to provide an affordable and exceptional education to each of our students and to enhance the future for our region's employers and communities. We are all IN and more committed than ever to rolling up our sleeves with our students and with our communities to shape a stronger, brighter future for all.

Minnesota State University Moorhead
Minnesota State University Moorhead (MSUM) promises all students the opportunity to discover their passions, the rigor to develop intellectually and the versatility to shape a changing world. MSUM offers a tradition in the liberal arts combined with innovation and technology for today's challenging careers. With more than 150 majors, emphases and options, MSUM enjoys a national reputation for programs in education, business, film/animation, social work, biosciences, nursing, and project management, and is included on several 'best of' lists for its nationally accredited graduate programs in healthcare, business and education. Graduates learn to question the status quo, are challenged by visionary professors, and emerge energized in their learning and convictions.

North Hennepin Community College
North Hennepin Community College is a regionally acclaimed and nationally recognized academic institution known for our diversity and inclusiveness. Our high-quality faculty and staff provide distinctive and innovative programs that meet regional work-force needs. We are a learner-centered institution that believes in engaging students and changing lives.
We provide a stellar academic and co-curricular experience that challenges our students and prepares them for a complex, fast-paced, and diverse world. Our graduates are culturally competent, successful in their chosen fields, and are sought after by employers of choice. Our students are proud to be at NHCC and consider the college their home.
The College is a trusted and valued partner in the region and the state. We are integrated into the fabric of the community and are regarded as a respected community asset. Our strategic and intentional partnerships enable us to leverage the time and talent of our people and contribute to the mission of the College. We make a powerful and positive difference in the communities we serve.

Pine Technical and Community College
Pine Technical and Community College (PTCC) has been serving students in the east central Minnesota region and beyond since 1965.
As part of the Minnesota State system, which consists of 37 colleges and universities, the College awards certificates, diplomas and associate or transfer degrees. PTCC offers one of the lowest tuition rates in the state, and offers programming in the areas of Advanced Manufacturing, Automotive Technology, Business, Computer and Information Technology, Education and Human Services, Gunsmithing Technology, Health Science and Nursing, and Liberal Arts. Small class sizes, a tight-knit campus community, and a newly renovated building create excellent opportunities for students to learn. Located about halfway between the Twin Cities and Duluth, Pine has a growing population that serves students of all demographics whether they are starting out or starting over.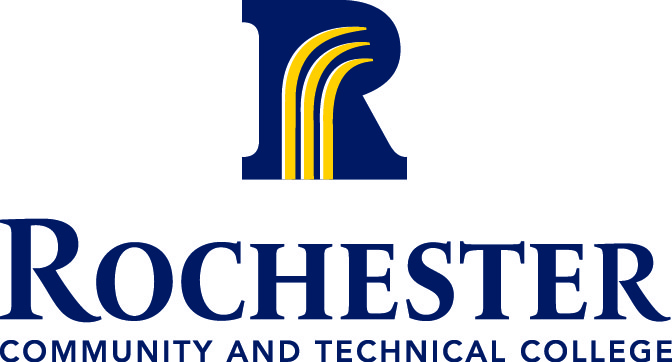 Rochester Community and Technical College
Rochester Community and Technical College (RCTC) is the oldest public two-year college in Minnesota. Located in Minnesota's third largest and fastest-growing city, RCTC's campus serves as a hub for the education and workforce development needs of the region. Our mission is to provide accessible, affordable, and quality learning opportunities to service a diverse and growing community. Rochester Community and Technical College offers 70 credit-based programs with more than 130 credential options in the areas of liberal arts, allied health, business, services, and technical career pathways. The College's largest programs include liberal arts, nursing, allied health, and business. A variety of delivery approaches are utilized to support student learning. These include on campus, online, internships, on-the-job training, clinical, cohort, along with opportunities to earn college credit for prior learning and life experience. A variety of educational partnerships are also in place to provide learning opportunities for our students. These include diverse articulation agreements with other higher education providers and cooperative programs with the Mayo Clinic School of Health Sciences. In addition, RCTC degrees and credits easily transfer allowing students wishing to finish a four-year degree can take their first two years at Rochester Community and Technical College then transfer to finish a bachelor's degree.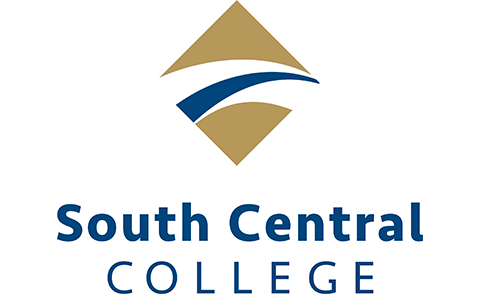 South Central College
South Central College is a comprehensive community and technical college that is part of the Minnesota State system, with campuses in Faribault and North Mankato.
South Central College's mission of providing "accessible higher education to promote student growth and regional economic development" is accomplished through our ongoing commitment to three important deliverables:
Choices with a wide array of programs that equip students with the knowledge and skills to step into a fulfilling career or move on to the next stage of their education
Value by enabling students to receive an exceptional education at an affordable investment
Opportunities through business and educational partnerships
The Credit for Prior Learning Assessment Network (C-PLAN) is a Minnesota State collaborative serving 26 colleges and 7 universities in implementing and sustaining credit for prior learning policy and practice. Visit us at www.minnstate.edu/cplan or contact C-PLAN at cpl@minnstate.edu.