About My Credit for Prior Learning at Minnesota State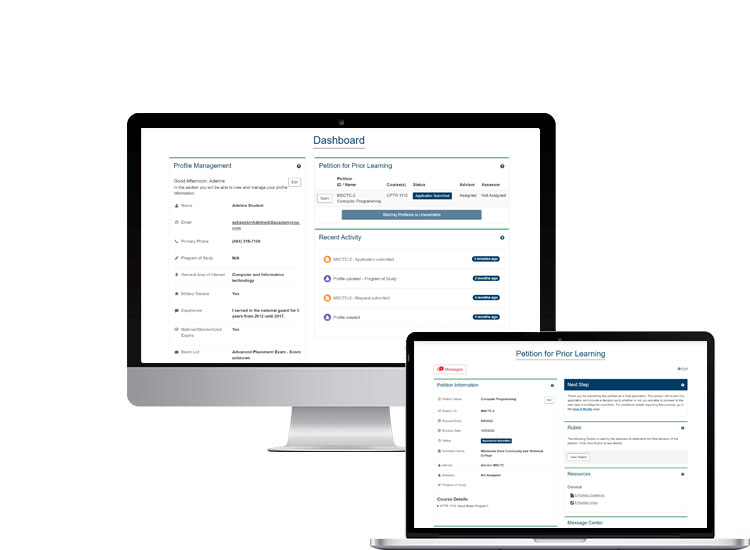 We recognize the skills and knowledge you have gained outside the college or university classroom.
Minnesota State knows that knowledge doesn't come just from reading a textbook or taking a class. Credit for Prior Learning (CPL) is a way for you, as an adult learner, to connect what you've learned in the workplace or community with academic credit and make it count toward a degree.
If you answer 'yes' to any of these questions, you are a good candidate for CPL!
Have I ever been a member of the United States Armed Forces or Uniformed Services?

Do I have an industry-recognized certification, or have I completed non-credit courses such as workplace training?
Have I had at least 3 to 5 years of experience in my field or subject area?
Do I have extensive volunteer or community involvement that uses my professional skills?
Am I multi-lingual, or do I have life and/or work experiences in other countries?
How MyCPL Can Help
MyCPL walks you through the process of earning credit for prior learning at one of our colleges or universities.
Whether or not you have decided which college or university you want to attend, you can:
Start a review of your prior learning and explore potential credit opportunities.
Work one-on-one with an advisor to learn about your options.
Review other options such as training programs and certifications that have already been evaluated and awarded credit.
After your training/certifications are reviewed and you are in a program of study, you may have more options through:
Portfolio
Examinations
Skills demonstration
Interviews